<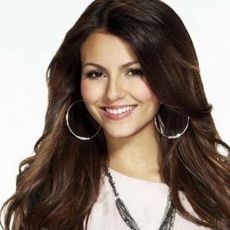 Aurora Malkavia
19, Freshman, Dance/Drama Major, Dance Team, Cheerleader,Drama Club





About Aurora: Aurora is friendly, outgoing and fun to be around. She is currently exploring options in her life (about many things). The fact that her brother is so protective of her is starting to bother her more the older she becomes.


Dating Status: Aurora would be open for dates from either gender. The guys that date her would probably meet her brother first but not necessarily, as she's willing to not put the guy though that. She isn't ready to come out to her family, because, she's not certain if she's really bi. So, any girls that date her it would be probably kept from her family and friends. Relationships can be casual; though don't expect her sleep around she doesn't. Not closed to a more serious relationship but want it to develop over time.


Friends: Aurora makes friends easily so I expect there would be several of these. There likely is a core group that is closer to her than her other friends and maybe one – three best friends.


Enemies: I don't suspect there would be too many of these but am open to suggestions. It is possible that maybe Aurora got picked for something over another girl and that other girl is jealous but not really sure that any character would fit that plot.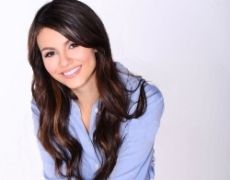 Isabel Malkavia
19, Pre-Med, Book Club, Student Council


About Belle: Belle is extremely smart, very involved in activities around school and very goal oriented. She doesn't make friends nearly as easy as her siblings but she doesn't shy away from people either.


Dating Status:

Open to casual friendly dates. She is very focused on her goals, so, anyone dating her more seriously would have to be alright with that. Like Aurora, any guy dating her would have to meet Mario. Unlike Aurora, she would want them to meet her brother.


Friends:

Her closest friends probably share similar interests as her; in science and clubs she's in though she might have made a good friend or two though her brother or sister. Her circle of friends would be smaller than that of her siblings.


Enemies:

I can't picture her having many enemies but am open to suggestions.
Mario Malkavia
21, Third Year History/Creative Writing Major, Football, Basketball, Literary Magazine, Book Club


About Mario: Mario is outgoing, friendly and will be friendly with anyone. Just don't hurt one of his sisters and he's pretty much good with most people. He is smart, creative and athletic which can make his group of friends be varied. He is very protective of his sisters though and wants to meet anyone that they are going on dates with.


Dating Status: Casual or more serious dating are both a possibility with him. He is likely to date a girl for a while before getting more serious with her. He is a fun date but doesn't believe in pressuring girls into anything. He , pretty much, treats his dates like he wants his sisters to be treated on dates.


Friends: He probably has a lot of friends. He is both creative and athletic and probably has many of both types of friends. He might have a best friend or two that could be from either group.


Enemies: I don't think that he would have many of these but am open to suggestions.
Melissa Morrison
19, Freshman, Music Major (Dance Minor), Dance Team, Cheerleader, Orchestra


About Melissa: From the outside, Melissa seems like a fun, party girl who is easy when it comes to sleeping with men. It's a difficult process to get past the huge walls she's put up but if people take the time to get to know her they will find out she is very creative and fiercely loyal to those close to her.


Dating Status: Melissa is very single. She is far more likely to have one night stands and/or a friends with benefits type of relationship than a long term committed one. She will, pretty much, sleep with any man who asks but tends to be drawn towards bad boys. However, I think it would be interesting if she actually had a good boy who was attracted to her and took her out on a date (and didn't want sex). It would another thing to explore with her.


Friends: Melissa would have more male friends than female friends, mostly, because she has had very bad experience with girls in the past. She likely to think, at first, about anyone (male or female) that they are just using her for something. She could more easily have casual friends, to be a close friend would take more time and patience. She wouldn't have a lot of close friends but perhaps one or two best friends would be work. Maybe one male and one female?


Party Buddies: People she parties with on a regular basis but they aren't close. While she does smoke pot on occasion and drinks, she stays away from harder drugs she would still be around people who did that kind of thing.


Enemies: Melissa could have a number of these or very few; depending on how people see her. She could have slept with someone's boyfriend or husband accidentally. She could just be seen as easy and not liked because of that. Any ideas might work with this.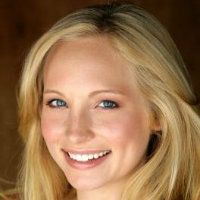 Valerie Morrison
21, Junior, Pre-Vet Major, Book Club, Literary Magazine


About Valerie: Valerie is a quiet girl who has a hard time starting a conversation with people she doesn't know. If you want to get her talking though discussing animals, science or books are probably a good start. She is a people pleaser, which can be a good or bad thing.


Dating: Valerie is actually attracted more to good boys, bad boys tend to scare her more. She would not have casual sex and it would take, probably, months of seriously dating her to be able to have a physical relationship with her. A casual date with a friend is a possibility but it would have to be someone she was comfortable with. There could also be someone who takes her out expecting her to be like her sister.


Friends: Valerie's friends would mostly be in either the same major as her or in the same club but there could be a few more that she just made or met though her siblings. She probably has only one or two best friends and they are probably more likely girls than guys.


Users: Being such a people pleaser, Valerie would be someone who could easily be used by someone. (for almost anything but casual sex and anything she knows, ahead of time, is illegal (stealing, drugs,etc))


Enemies: Someone could dislike her because of her sister but that probably doesn't happen very often. Open to suggestions but can't really think of any other scenarios with this.
Rose Newhall
19, Freshman, Studio Arts/Graphic Design Major,Literary Magazine, Gymnastics Team


About Rose: Rose is what I like to call a social introvert. While she would be happy sitting in her room painting or spending a little more time alone; her upbringing has been that that is not a good trait to have. She is not shy but having to be around a lot of people for a long time; she can find exhausting unless she's friends with them. Another thing people notice about her is she tends to be extremely polite; from years of etiquette lessons.


Dating Status: While casual dating is a possibility; dating anyone on a serious level might take some doing. She would be a fun and outgoing date.


Friends: Likely, she would have 1-3 people that are her core group. Getting to really know her would take time and effort. She is a good person for any character that likes to be the big brother/sister type. Other friends would probably not be extremely close to her, she would probably have a number of people that she could associate with as friends or casual friends.


Enemies: I don't think she would have many of these but am open to suggestions.
Doug Russo
20, Junior, International Business Major, Football, Omega Sigma Pi


About Doug: Doug is the type of person who wants what he wants and will use almost anyone to get what he wants. He tends to be manipulative and will try to convince people that he is really a good guy before showing his true colors. He does like to drink and when drunk will be more likely to show what he's truly like. He also has a gambling addiction that often gets him into trouble.


Dating Status: One night stands, friends with benefits. If there's not sex involved at the end of the night don't expect him to stick around unless he needs the girl for some other reason (like money or to get even with someone). It might be best to look elsewhere for a long term relationship but if anyone wants this plot. The girl would have to easily give him sex and money and look the other way at all the other women he takes to bed. (And he wouldn't be alright with if she did the same thing)


Friends: He probably has two kinds of people that might border on friends. Those who don't know who he is or don't believe the rumors or those who don't care. While he's not beyond using his friends, he wouldn't do it to someone who could see it coming or if Doug would gain nothing from using them. His Omega brothers , teammates and gambling buddies would be the ones he would most associate with.


Enemies: He could have a number of enemies' people he's used or manipulated, their friends and families. People he owes money to. People that know about him and just don't like him because of how he is. Really whatever anyone could think of.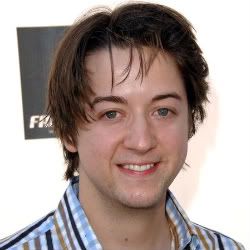 Zander Russo
18, Second Year, Computer Programming/Computer Engineering Major,Alpha Xi Nu, Book Club, Centennial Herald


About Zander: Zander is a kind, extremely giving, nice person to be around. He tries to get along with everyone he meets but can't stand people who are bigoted.


Dating Status: Zander would make certain to treat a woman well on a date. While he would go on casual dates; he is, very much, the type to really be looking for the person he will spend the rest pf his life with even if he wouldn't let them know that, at first.


Friends: Zander is very outgoing and tends to make friends easily enough but he finds it, a little easier, to be closer with other people who have similar interests as he and are highly intelligent.


Enemies: I can't picture Zander having too many of these but am open to suggestions
Shawn Wilson
2O,Sophomore,Sports Management and International Business Major, Football, Baseball


About Shawn: Shawn is a nice guy and into trying new things. He is open about his sexuality but is understanding of those who aren't or aren't certain yet. He would be the type of guy to help someone though that rather than being judgmental at all about it.


Dating Status: Single. Homosexual. When it comes to men , he'd be attracted to some one who was nice before anything else. While it might help if the man is fun to be around, it would be possible for Shawn to bring that out in them.


Friends: Shawn makes friends easily. He's outgoing and will ,pretty much, start a conversation with anyone. He can best friends he met at college but, it's also, likely he might have best friend he grew up with.


Enemies:

The only way I could imagine an enemy of Shawn would be someone who harassed him or his friends or family. I don't think he'd have many enemies.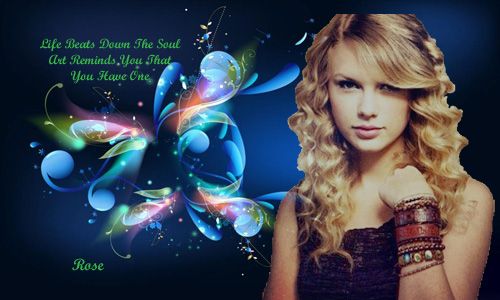 ---
#2 Guest_Nash Anderson_*
---
---
#4 Guest_Nash Anderson_*
---
---
#6 Guest_Max Zheng_*
---
---
---
---
---
---
---
---
---
---
---
---
0 user(s) are reading this topic
0 members, 0 guests, 0 anonymous users