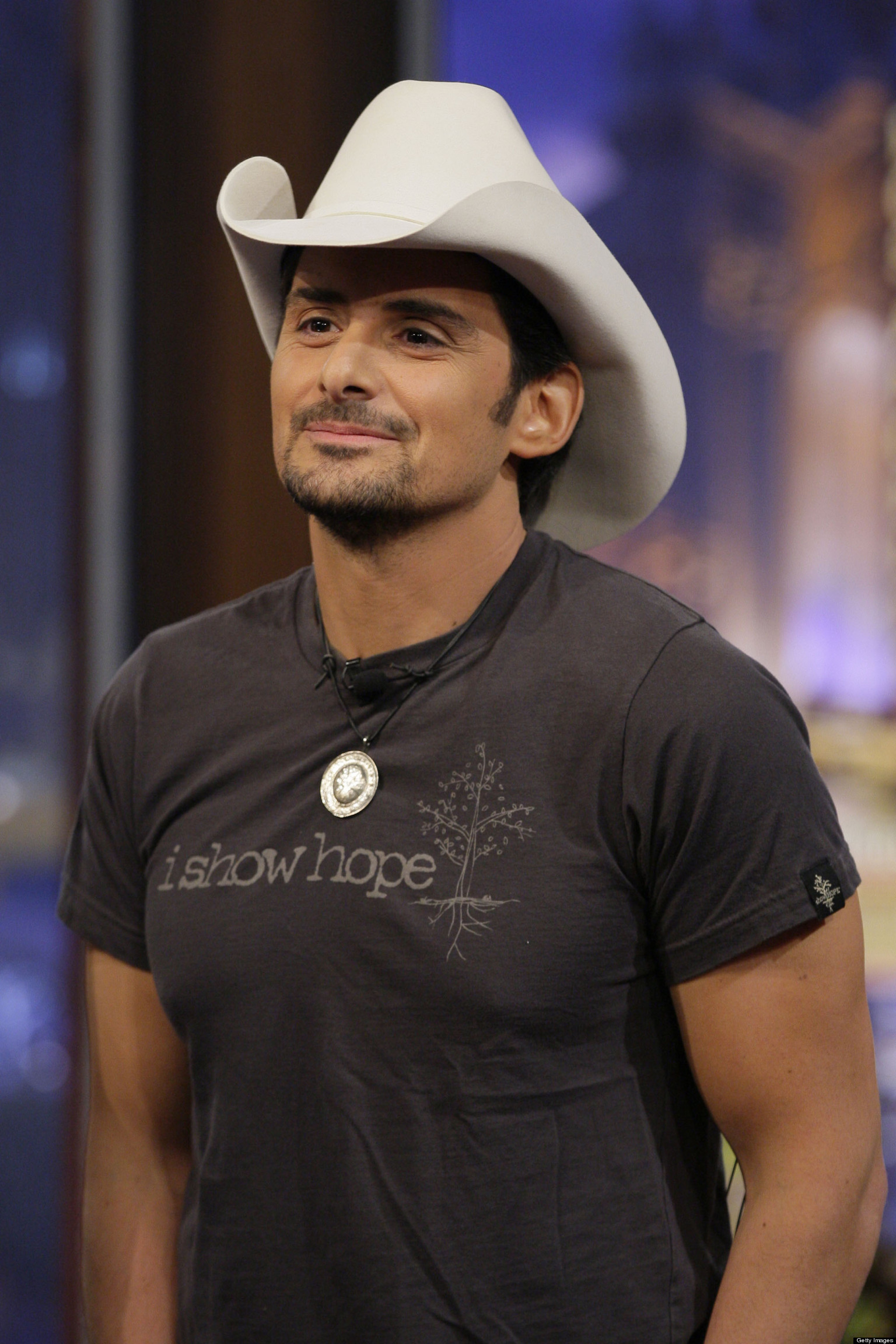 Full Name: Hunter David Holmes
Aliases/Nicknames:
Hunt, Holmes, Cowboy , Mr.Nashville
Age: 32
Job: Music Composition and Theory teacher
Year/Faculty Position:
Music Teacher
Marital Status:
Single
Sexual Orientation:
Heterosexual
Student ID
Play-by/Face claim: Brad Paisley
Distinguishing marks:
A small tattoo on his shoulder
Appearance :
Hunter isn't lanky but isn't particularly muscular, he is slim with a little muscle especially in his upper body. He stands at 6ft and has short black hair that stands up at the front a little despite being neatly combed. He has some stubble around his face. His eyes are a dark,warm brown.
Psychiatric Profile
Likes:
+ Coffee
+ Country Music
+ Dancing
+ Latin Ladies
+ Guitars
+ Music on Vinyl
+ Marshmallows
+ Barbques
+ Good food
+ Beer
+ Rugby
Dislikes:
- High Pitched Noises
- Cocky people
- Annoying people
- Potatoes
- Fish
- Golf
- Cars that keep breaking
- Untuned Instruments
- Demanding people
- Video Games
- Leeks
Strengths:
+ Determined to please
+ Easy Going
+ Doesn't need anyone
Weaknesses:
- Not very expressive
- A bit moody at times
- Bad Temper
Fears:
Losing more people he loves
Raising his kid wrong
Habits:
Nail biting
Fiddling with his wedding ring (he hasnt taken it off yet )
Checking his Watch
Personality:
Hunter is your average guy, generally friendly with people and can manage with small talk and idle conversation but thats as far as it really goes, idle conversation. Since losing his wife and moving away he has been unable to create and maintain any close, genuine and deep friendships. His wifes friends used to call often but he eventually found it to painful to be reminded of her that he severed all ties to her. Hunter is a guy with a lot of heart and soul but any emotions he feels gets buried deep inside and never shows on his face. While he looks okay on the outside inside his wifes tragic death is still eating crushing his heart allowing nobody to get in and make him feel better. He doesn't want anybody to pity him so hasn't told anybody about what happened. Despite trying to bury the emotions he does get moody and grumpy which does make his temper flare every so often. It affects him greatly that his daughter will never really get to know her mother who to him was an amazing woman. Hunter is essentially pushing everyone around him away and ending up alone.
The loss of Hunter's wife however has made him more determined to please, he knows life is short and if he can make somebody elses happier even for a moment he will. He is also very independent and doesn't need anybody in a physical sense, he can cook, he can clean and he can raise his child. Emotionally he could do with some support but wont let anyone help him. He is fairly easy going both in his everyday life and in his teaching. He isn't rude or nasty generally but doesn't really ever have a good time. Even a beer with work colleagues is a chore as he'd rather be at home wallowing or playing with his kid. He also doesn't lack social skills he just doesn't use them, often he will stop paying attention to conversations. He is friendly enough and can form just shallow practically nonexistent friendships and as for the ladies, his heart is still with his wife but give him time to heal and you never know.
Background Check
Family:
Francis Holmes// Father>>Musician
Doris Settle// Mother>> Artist
Matthew Holmes// Brother>> Cop 27
Georgia Holmes // Sister >> Student 19
Marley Holmes// Daughter >> 4
Marlene Holmes // Wife>> Desceased
Hometown:
Nashville
((I am British, I know nothing about America. I just love country music))
History:
Here's the basics I'll flesh it out in RP.
He married his High school sweet heart at 22, she was 21. She died tragically in 2012 in a car accident on route home from visiting her dying father. He couldn't live in Nashville anymore as it reminded him to much of her. He got a new job at CSU and he moved him and his daughter. He has been working at CSU for 9 months now. He still hasn't taken his wedding ring off and he has no friends yet after severing ties with his wifes friends.
CSU Records
Major:
If chosen; if unknown at the moment, simply put undeclared.
School Schedule:
optional.
Residence:
Off Campus
GPA:
Organizations :
Out of Character
Your name/alias:
Jen
Time Zone:
GMT
How did you find us?:
Google
Roleplay sample
Quote:
Packing the last box was the most painful, this box would be labeled Marlene and it would contain the things left behind by his wife and the mother of his child. Hunter sighed as he went into the bedroom he'd once shared with Marlene, him and his daughter would be moving out the next day and this is the only room Hunter had yet to enter and pack. It contained to many memories of the wife he'd lost. Walking futher into the room Hunter looked at their wedding photo on the opposite wall next to the clock. He smiled a rare smile as memories of that day filled his head, the way she laughed, the way she smelled and when the stress of the day was finally relived when she cried on his shoulder as they danced their first dance. Hunter's smile soom faded as he was reminded of empty space next to him when he slept and his now motherless daughter. He took the picture down first covered is in old newspaper to prevent damage and placed it in the box. Next was the jewellery, then the little statues, her childhood teddy bear, a few special childhood treasure and the remaining photos. He then sealed the box that he knew he would probably never open again and loaded it in his car, it was to special to trust to the men driving the removals truck. He finished packing his daughters toys and they also went in the car ready for when they leave. Tonight he would take his little girl around Nashville for the last time as he left their Hometown in hopes of reparing his brokenheart.