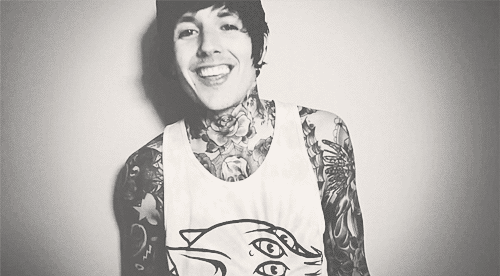 Aiden Berkeley
Sophomore
Music Theory/Comp Major
Lives in Oliver Hall
Musician/Guitarist
Shy and sweet
Aiden's shy and scared of attractive people, but he's a great friend to have. He's struggled with self-hate and self-harm in the past, so he's really sensitive to other people's struggles. He doesn't judge anyone, and tries to avoid conflict whenever possible. He enjoys learning about music, but he's getting a little frustrated with all the gen-ed credits he has to finish up. While not exactly a partier, he'll attend parties and drink a little, but doesn't get drunk too often. He doesn't smoke weed, but some of his friends back home did, and he likes hanging out with stoners. He smokes cigarettes, though. He loves coffee and tea, and drawing. He also likes to play video games and read. Aiden enjoys lively discussions, but hates heated debates and arguments, cause they stress him out. In high school, Aiden was bullied for his bisexuality, so he doesn't tell people right off the bat.
Friends: Aiden loves people, as long as they don't come off as aggressive or rude. Even then, he'll still act nice, but won't go out of his way to see them. He has girl and guy friends, and gets along with both equally well. He needs friends who can put up with his quiet personality, and will occasionally help him through a bout of depression. He can't stand it when his friends judge him, and he tends to withdraw from them if they express impatience with his struggles. He loves to play music with other people, and loves artsy people with eclectic tastes. He tries to see the good in everyone, so he's willing to give almost anyone a shot.
Enemies: Aiden doesn't have a lot of enemies. Mostly just the people in his past who drove him into depression and self-harm. He doesn't get along with block-headed, bigoted people who pass judgments too quickly.
Relationships: Aiden hasn't been in a relationship in a long time. He briefly dated a girl in his freshman year, but at the time was still stuck on a guy from his high school. He's gotten over both, but he's not one for one-night stands. He tends to crush on people from a distance, but is too shy to say anything, usually. I'm totally open to bringing a romantic interest into his life, though.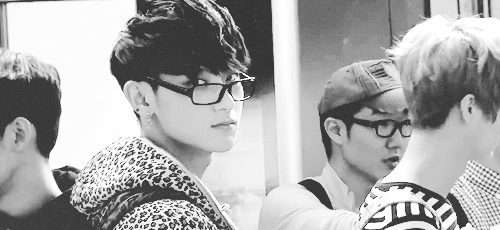 Max Zheng
Junior
Dance (Ballet) Major
Lives off campus (witch Acer Noble)
Dancer and Martial Artist
Charming and suave
Max is an athlete, but not your typical athlete. He's a ballet dancer, and he's been working on this since he was 6. He's friendly and personable, but it's tough to get to know him as a person. Max has always been a bit of an elitist, thanks to his above-average intelligence and athleticism. He doesn't mean to be a snob, but sometimes he can't help it. He likes people though, and has never had a lack of "friends" - though close friends are hard for him to come by, as he doesn't really like to open up. It's not that he has trust issues. He just doesn't see a point.
Max can be a bit of a jerk and sometimes he's a little manipulative, but he's charming enough that most people don't even realize it. If he doesn't consider you his friend, chances are, he's playing with you. People amuse him, and he likes to mingle.
He likes to party but tries not to drink regularly (those calories, man). He smokes weed on occasion, but isn't a habitual user. He enjoys a nice glass of wine. Max likes to meditate and burn incense, but most people don't know that about him. One of his favorite outdoor activities is flying his dragon kite.
Friends: Max doesn't have a lot of real friends, mostly followers and acquaintances. He could use a couple of good friends though. He probably wouldn't be able to befriend a girl very easily, as he can't relate to them well.
Enemies: I can see Max having a few. If someone were to see through his people-using, they'd probably get really pissed, especially since Max frankly doesn't give a damn if you like him or not.
Lovers: Max isn't the type to get into a relationship. At least not yet. He's a player of the game, and that's his favorite part. He even prefers to game to the end result - he sleeps with plenty of girls, but once he's scored, he bores of them almost immediately. Max would never tell anyone, but this tendency of his actually terrifies him. He's scared that he'll never have emotional feelings for a girl and be able to stick with one past the first sexual encounter. Max would probably have several "exes" - most likely bitter at his "hit and run" technique.
Abe Cleary
Freshman
Undeclared Major
Lives in Mitchell Hall
Soccer player on the team
Chivalrous, polite, friendly
Abe's a general nice guy. He was raised in a Christian household, but it wasn't forced down his throat, so he'd accepted it and holds onto his ideals very strongly. He's decently charismatic, but people - especially pretty people - make him nervous. Unfamiliar situations leave him a little tongue-tied with butterflies in his stomach, and he tends to clam up a little, as he's self-conscious about his stammering. He treats people the way they want to be treated, usually. He values everyone, and tries to be friendly to them, but sometimes he gets a little impatient and huffy.
Friends: I can see Abe having quite a few of these. He's a really nice guy, and fun to be around, especially since he tends to put other people first. This can result in him needing an introversion-break, though, since sometimes he gets walked all over. He doesn't usually hold this against people though.
Enemies: He wouldn't have a lot of these, but there might be the occasional person who dislikes him for his strong morals and ideals. Also, once someone gets on his nerves too much, he'll get frustrated and annoyed and it'll take a while for them to get back into his good graces. Getting him that mad takes a lot of work, but it's happened before.
Lovers: Abe... is a virgin. He's proud of that fact, but a little embarrassed to share it with people. He does not do one night stands, and isn't actively looking for a relationship, either. Of course, if the right girl came along, he'd probably ask her out and do it right. However, his... list of "requirements" for the "right girl" is pretty long, so good luck with that.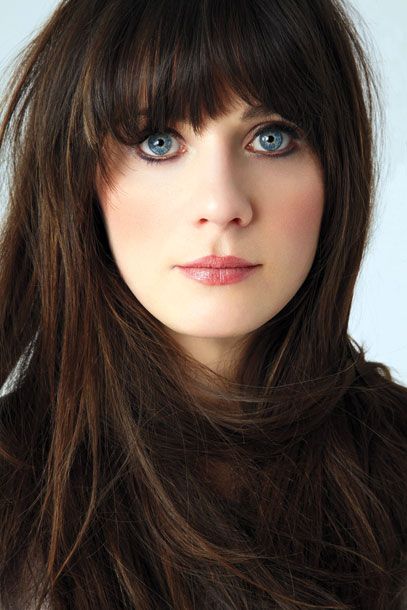 Alice Tatum
Senior
Journalism Major
On-campus Apartments
Feminine feminist
Hopeless romantic
Alice has two contrasting sides that blend together really well - for the most part. She's a strong, opinionated feminist who won't take crap from anyone when it comes to equality, but at the same time, she's a hopeless romantic who loves Fall weather, cozy sweaters, lace, and other soft, girly things. She's a great friend and loves people (you know, except misogynistic bigots) and will defend her friends against any injustice. She's not a man-hater at all. She's really quite the opposite, since she tends to fall in love too quickly and too hard.
Friends: Alice would have a few of these. She's a really likable person, so she'd know a lot of people and love them all, but she'd only have a few best friends - people she's really close with and shares everything with. She's a people-person, and would probably get along with just about anyone, guys and girls. She may be super girly, but she loves feeling like one of the guys. I'd love for her to have one or two really good friends that she can destroy pictures of exes and be goofy with.
Enemies: Alice is one of the sweetest people you'll ever meet, but she's got a really hard, stubborn, opinionated streak too. If you make a joke about women belonging in the kitchen, she will school you. She can't stand misogyny, and if you act like a bigot, she'll remember. Fair warning. Also, while not exactly enemies, she'd probably have some exes. And her heart will ache when she sees them. Unless they were total jerks. Then she'll hate them and plot revenge with her friends.
Lovers: Alice is a romantic. She loves being wooed and courted with all the chivalry of the old ages. She falls in love too quickly and gets her heart broken when a guy turns out just like all the others. She never learns better though, since she's also an incurable optimist. So plots with possible boyfriends are great. She's kind of into older men, but if he's old enough, and worth her time, that would work too.